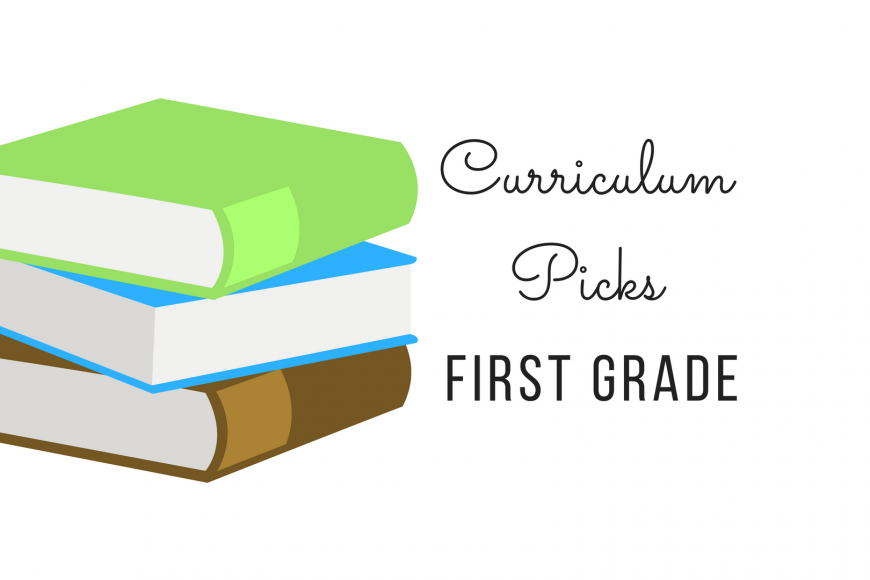 First Grade Curriculum Picks 2017-18
I'm writing this looking back on the year that was, so this post will contain the original plan and I will give a year evaluation post to follow. I also plan to go back and post weekly/monthly entries to give you a feel for how all this looked on a daily basis. So, please stop back if you want to see what our 1st Grade year looked like from week to week.
For our spine, we chose Heart of Dakota's Little Hearts for His Glory. I'll put an asterisk next to the resources that were recommended by HOD. All other materials were things we switched out or added in to the mix.
Phonics/Reading: BJU Press Phonics/English 1, Reading 1 and EPS Phonics Readers
Math: BJU Press Math 1 with Backyard Math DVD
History: History for Little Pilgrims*, History Stories for Children*, and Family Time Bible*
Literature: Memoria Press Read-Aloud selections for Grades K-1 and original rhymes from the HOD guide
Geography: Map Skills for Today (Scholastic)
Science: The World God Made* and R.E.A.L Science Odyssey Life Level 1
Health: Health, Safety and Manners 1
Fine Arts: Come, Look with Me books, BJU Music K
This list is not inclusive of all we planned for first grade. Piano lessons, art classes, sports, swim lessons, field trips, computer games, YouTube videos, extra history read-alouds, timeline activities, copywork and journaling round out the plan.
I have walk-through videos available on my YouTube channel on my First Grade Homeschool Reviews playlist. Check it out!