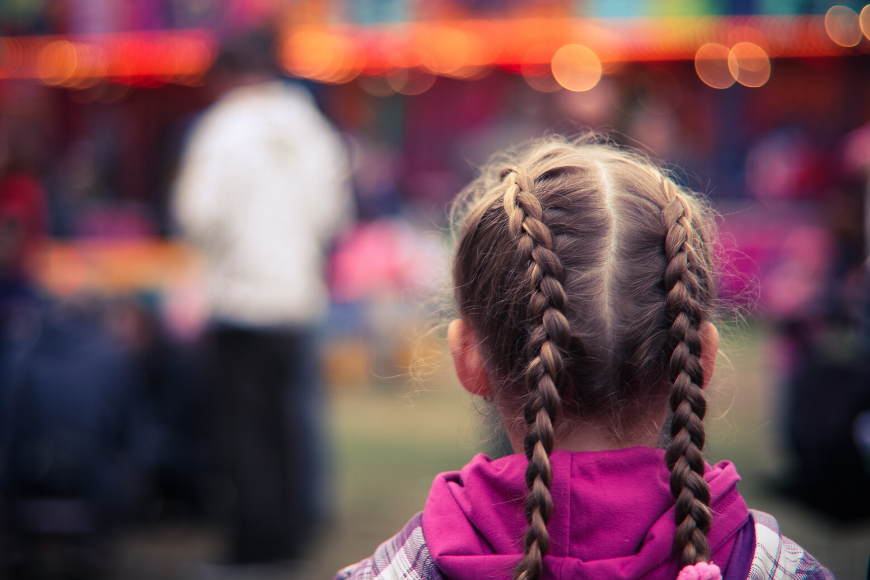 Learning Cute Hairstyles – Not for the Faint-Hearted
Four years ago, our lives changed forever. We were blessed with a sweet little girl, who in time, we found out was actually the Queen of the World. Actually, she prefers the title "Princess" because 'she's not grown up yet to be a queen.' She has explicit preferences and plans and this momma is just trying to keep up. From Day 1, (well, maybe like day 300) she has expressed a flair for style and all things sparkly and pink. I am not either of those things…at all. Thus began my education in little girls' hairstyles and accessories. And boy, has it been a journey! Some styles take me longer to learn than others and there are lots of re-do attempts, but I'm producing something presentable with stylish accessories. So that's a win.
I am so thankful to have discovered Lilla Rose when my daughter was still a toddler. Not only are their accessories gentle on hair, but they do actually hold silky toddler hair. I'm going to share my "gallery of learning" and hope to encourage those of you non-girly moms who have super girly daughters. I am learning to do more styles all the time, thanks to the styling videos that Lilla Rose offers. I LOVE that they show me exactly how to use their accessories. I would have never attempted to learn more than 3 styles if it wasn't for the support that Lilla Rose provides to customers and their stylists.
I am so thankful for the variety that Lilla Rose offers so that I don't have to search tons of sites to get new ideas and products. As I try new things, I share demos and let people know about deals in my dedicated Lilla Rose Facebook group. I am hoping other style-challenged moms will join in and share their easy hairstyle tips and tricks, too! So, if you have some to share, please stop by!
This is just one of the many ways that parenthood has stretched me to learn new things and take up the interests of others. I would have never thought I would endeavor to know so much about hair and accessories, but here I am. And because I'm always thinking about our budget, I found a way to turn this learning journey into a rewarding and fun income-maker for our family.
I could add so many other things to the list I thought I'd never have a vested interest in learning – marbles, soccer, Star Wars and slime-making. What kinds of learning journeys are your kiddos taking you on, Mom? I'd love to hear the everyday blessings of new learning opportunities down in the comments below!!