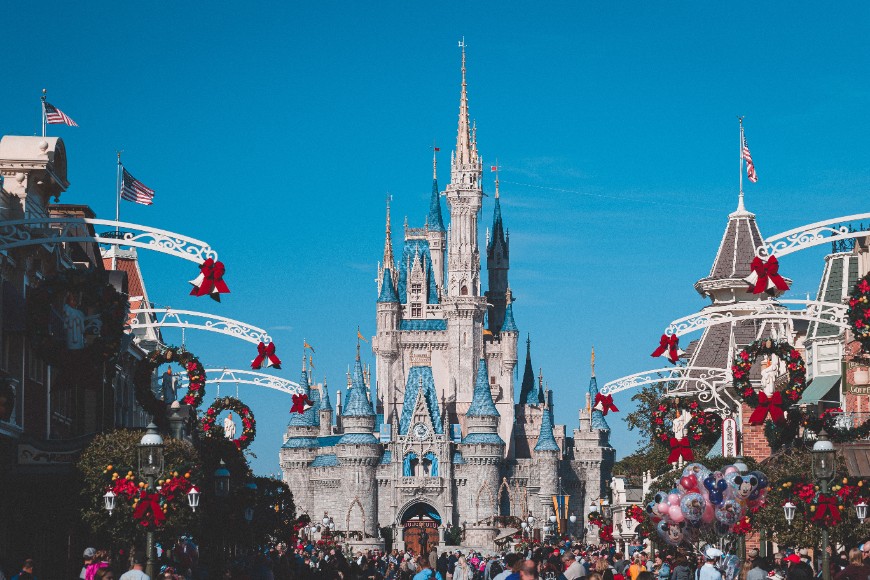 A Frugal Mom Does Disney || Best Money-Saving Tips for Visiting the Mouse
After you read my best frugal tips, check out something new on the blog – Magical Mouse Itineraries – where I combine these tips and more to create week-long plans for your family's Disney vacation. Itineraries are continually being added, so check back often!
A Disney vacation certainly can't be considered a "frugal" choice by any stretch of the imagination. No matter how many blog posts and tips you read, it's just more expensive the most vacation options. However, the more I researched our recent trip, the more I discovered that it doesn't have to be as costly as I first feared.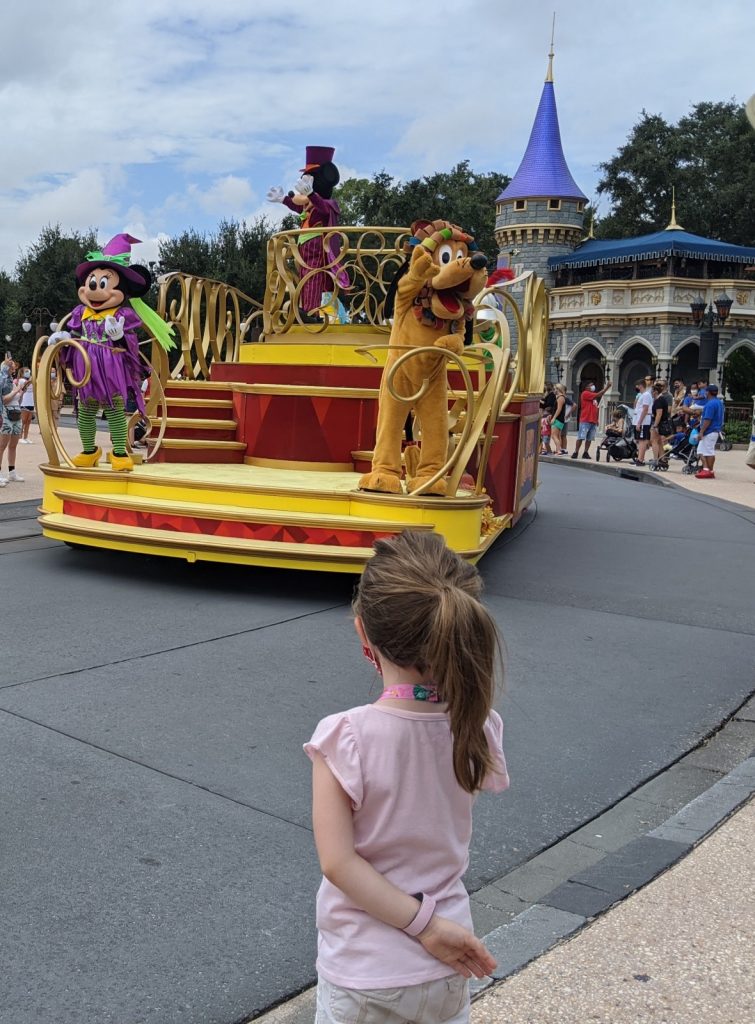 If you do a little digging, you'll discover that Disney reports an average weekly cost of $8-10,000 for a first-time family trip to the most magical place on Earth. Hearing that stat sent all our hopes and wishes right out the window. There is no way we'd spend that on a vacation. I just thought that is what it costs and let my castle dreams just float away…until last fall. At that time, a relative suggested a big family trip and we decided to take another, deeper look at our options. This is when that cost number started to shrink and where my best money-saving tips start.
I will be filming videos for my YouTube channel on each one of these tips separately and share even more details and examples. If you prefer a simpler list, here you go:
Do your research. And then do it again…and again. (Facebook groups, YouTube, blogs, Instagram, etc). Experiences change and new ones are added all the time, especially if you are traveling during a holiday season.
Set a budget. Actually go through the ordering process for meals to get a true cost. Then, get gift cards so you can't overspend.
Stay on the Skyliner line to open up more quick service dining options. There are two value resorts on the line!
Plan resort days, not just for rest, but to avoid pricey park tickets. You can see Mickey, Minnie and loads of other friends at character meals, which are 1/3 to 1/2 the cost of a park ticket. You can book those along with other resort activities and create a magical day with characters outside the parks. See my Magical Mouse Itineraries page for some ideas!
Download the Hopper app to save on flight costs. Be sure to enable notifications so that you receive alerts when the best time
Check Disney website regularly for offers. Consider waiting to buy tickets until a few weeks before your trip to take advantage of last-minute deals. In the past, Disney has offered Mid-Day Magic tickets for $79 with admission at noon. If you are ok with not "rope-dropping" the parks, this can be a pretty significant savings for a family with multiple days in the parks.
Use Instacart to save on food costs. There is an Aldi that offers delivery service to WDW. We were able to get all our breakfasts and a couple lunches for 4 people for the price of 1-2 Disney quick service meals. That's alot of savings.
There are many other tips you'll find out there. In fact, there are even people who make a living writing books and such with money-savings tips. I will caution you, however, that I found that alot of the "paid for" tips are borderline unethical and very risky. I won't recommend any of those types of things here, but thought I would at least address that I am aware there are other tips out there.
I will say something about renting DVC points. Prior to the pandemic, I really thought renting points was a great way to get deluxe accommodations for a fraction of the price. However, there were widespread reports that, unlike most travel companies, DVC rental businesses did not refund customers/reschedule reservations in light of 2020's unforeseen events. Many customers lost their complete purchase price, when Disney, airlines, car rental companies, other hotel chains and discount park ticket companies all refunded customers in full. I no longer plan to consider renting DVC points, however, you will likely read all about that in many cost-saving lists.
Do you have any tips I missed? Please share below and help a frugal mama out!