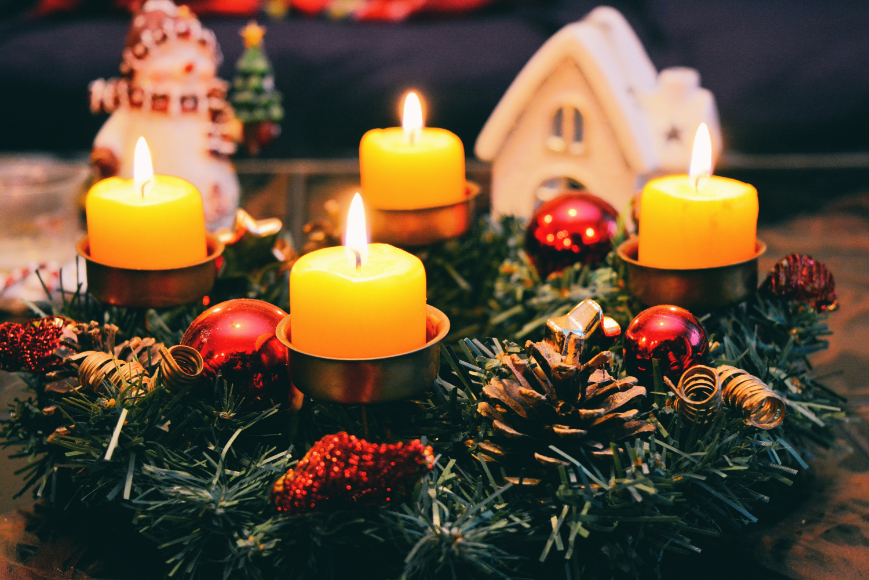 Homeschooling through the Holidays – Christmas Lessons and Fun!
Do you change up your homeschool routine when the holidays roll around? I decided a while ago to just embrace the busyness and chaos of "the most wonderful time of the year" and roll with it. I know that my kids will be distracted by all that Christmas brings – cookie baking, present anticipation, special parties and a big sparkly tree in our living room. Yet, I want some learning to go on so that we can actually count those weeks in December as school weeks.
In this post, I'll briefly recap what we do between Thanksgiving and Christmas, give you a couple of free printables that go along with our plans and share a few of my favorite things. (If you prefer a YouTube video with the highlights, head here.)
The Monday after Thanksgiving we will switch from our usual homeschool routine to the following modified block format:
Block 1 will be morning basket time. Our typical morning basket plan will be replaced with lessons from Celebrate the Savior, a Christmas unit study from Notgrass History. We will also continue to work on memorizing the children's verses from their Bible club until that breaks for the holiday. The unit study contains cross-curricular content, so morning basket time will be extended, but cover multiple subjects.
Block 2 will contain spelling and math. On Fun Fridays during this period, we will switch out typing for math, since math is only 4 days per week for us.
Block 3 will be literature and arts time. I have compiled a list of Christmas read aloud books that I will read aloud to the kids. I will also let them pick some silly-style ones that are their favorites. The "mom list" is my first of two Christmas printables for you in my Subscriber Freebies section. Also during this block, we will do a Christmas hymn study using Christmas Carols for a Kid's Heart. To finish up this time, my son will do his independent reading.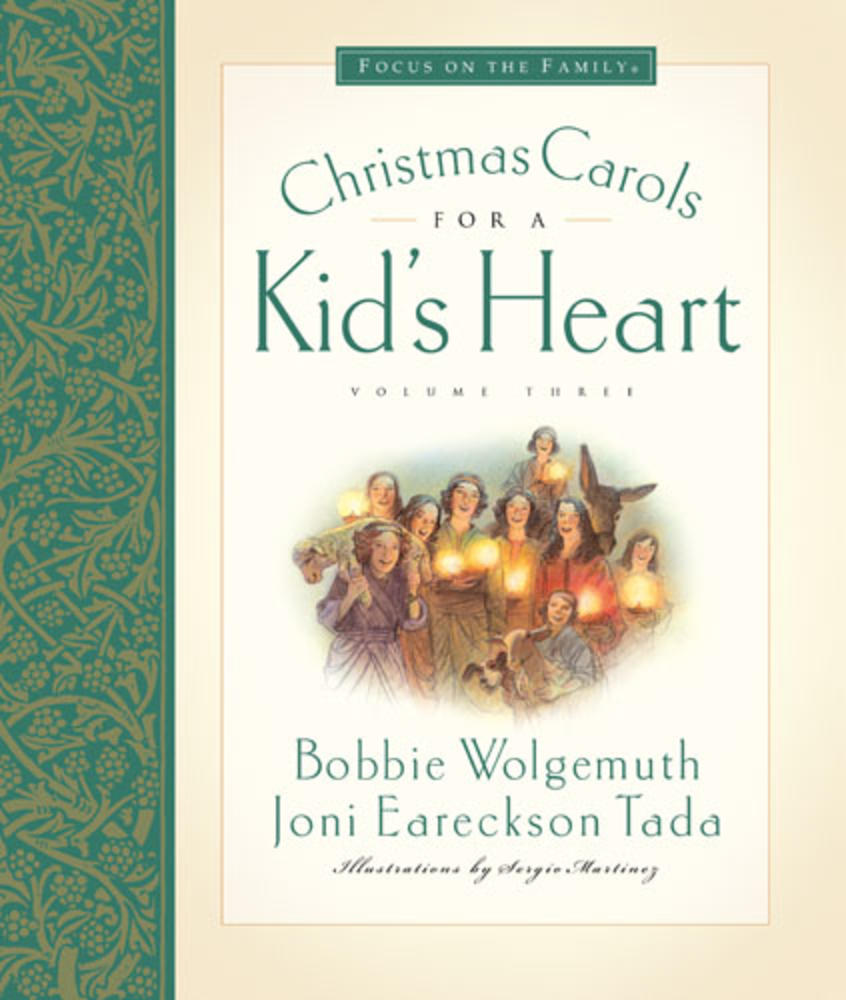 We will take a recess between Blocks 2 and 3 and fit in special games and holiday crafts (if desired) after Block 3. We have a daily calendar of "Christmas preparations" activities, which we will also do after block 3. Those activities range from baking to decorating to wrapping gifts. Here is picture of this year's calendar, which is pretty typical of the types of things I include from year to year.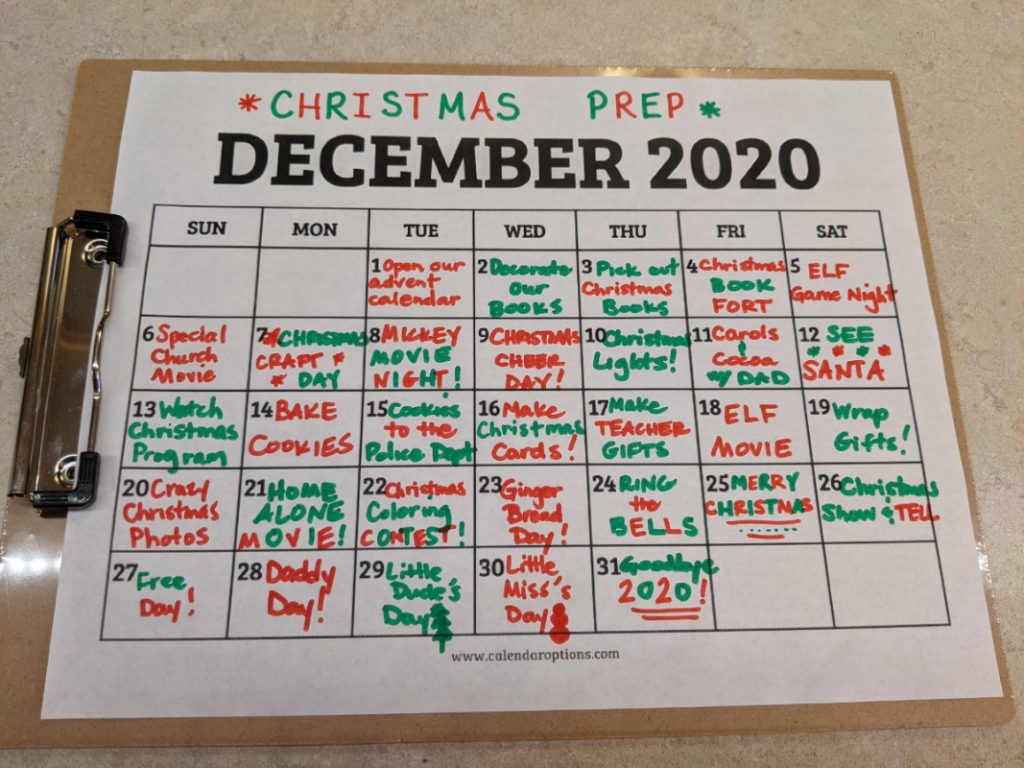 If the kids ask to do any of their other electives, like Art, Spanish or Geography, I have a couple Christmas-themed ideas that we can do. I don't anticipate that they will ask, but I like having ideas at the ready. If I end up putting those ideas to use, I'll let you know on my Community Tab on YouTube. If you'd like a follow-up review blog post here about what we thought of our Christmas plans, just let me know below.
I also wanted to share with you another idea that doesn't have the unit study feel, but celebrates the life of Jesus. For the last 3 years, I have done a scavenger hunt style activity with my kids in December. I used Bible verses or excerpts from Nativity picture books to create clues and had them search for a stuffed Shepherd doll. After the fact, I found out there were more elaborate versions of this idea to purchase…for a pretty hefty price, in my opinion. So, this year I decided to type up the clues I used last year with my kids and offer them to you all as a second free printable. You can find "After the Manger: A Christmas Scavenger Hunt in Luke" in my Subscriber Freebies Section. I also plan to do a quick video tutorial of the activity on my YouTube channel. Be sure you're subscribed over there so you don't miss it.
Finally, at this gift-giving time of year, I take the opportunity to share with you all that I do have a small side business that I use to replace a portion of my income since coming home to homeschool our kids. Many of you have expressed a desire to show your thanks for the posts and videos I share. Here is just one opportunity for you to support me while you are shopping for some lucky ladies on your Christmas list.
On my Lilla Rose website, you will find hundreds of quality, comfortable, beautiful hair accessories for all different hair types and lengths. Our most popular accessory, the Flexi Clip, is available in 7 sizes, because one size hair clip does not fit all. Please let me know if I can help you select a size for you or for someone on your list. In addition to accessories, there are also hair care/spa products and fashion scarves that pair beautifully with the Flexi clips. If any of this sparks a gift idea, be sure to catch the Black Friday sale on my website, beginning Friday, November 27th, at 9am EST.
That is how Christmas season starts around here – special lessons/activities after this mama tries to run a Black Friday sale from her family room. And I feel incredibly thankful to be here for all of it.