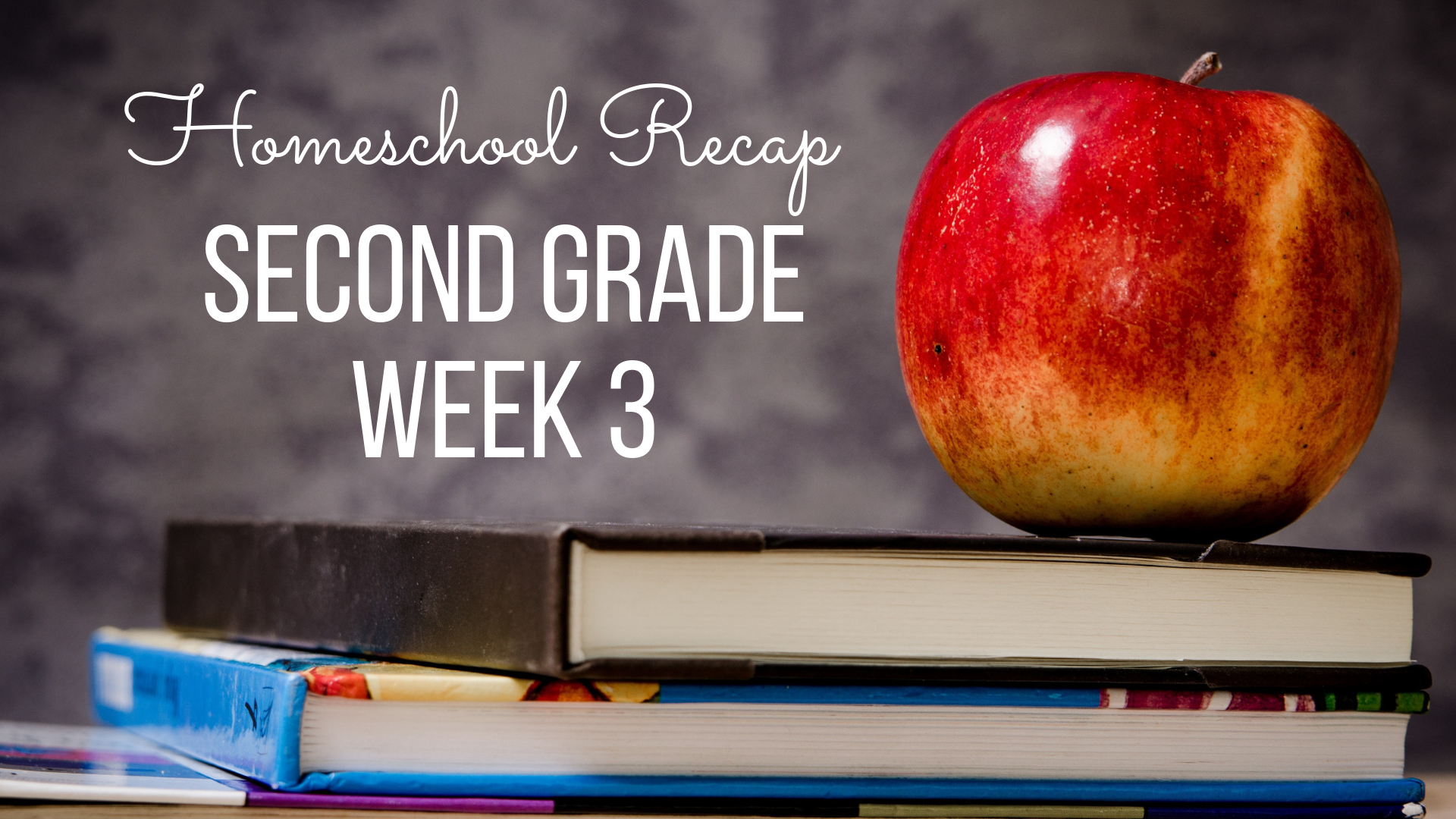 Homeschool Recap: Beyond Little Hearts Unit 3 and More!
This unit came during the shortened Labor Day week. As always, it's hard to get back into things after having a weekday off with Daddy, but here are the highlights of what we got done in Unit 3 and all our other little additions.
Science: Still the highlight of the day, science continues to run fairly smoothly as we study different elements of our weather. This week in RSO Earth and Space, we made a weather vane and finished up our study of the wind.  The directions were super easy to follow. I followed the advice of many to get the supply list together before the school year. (I don't normally have floral foam in the house.) Here is a before and after look at our project: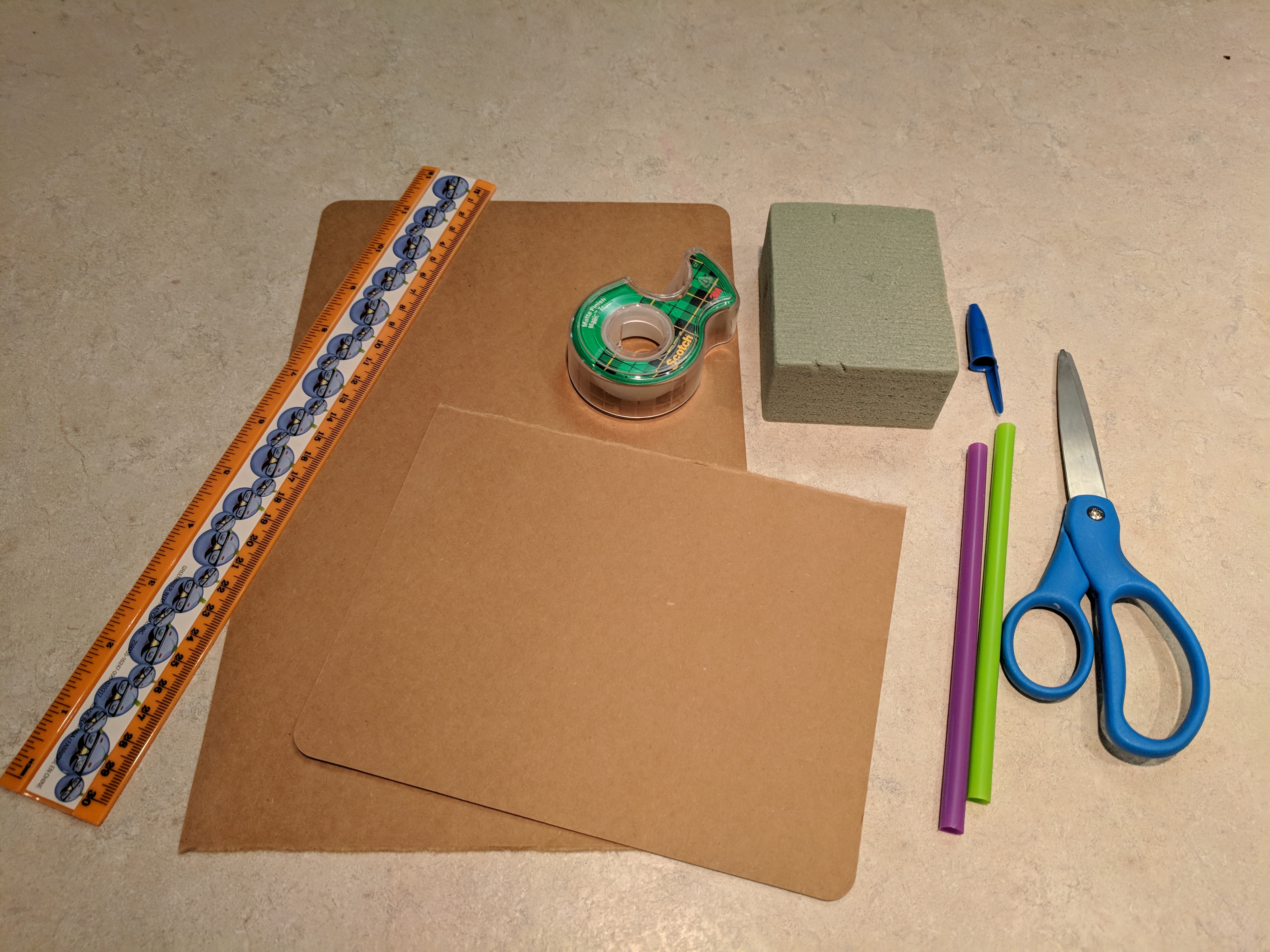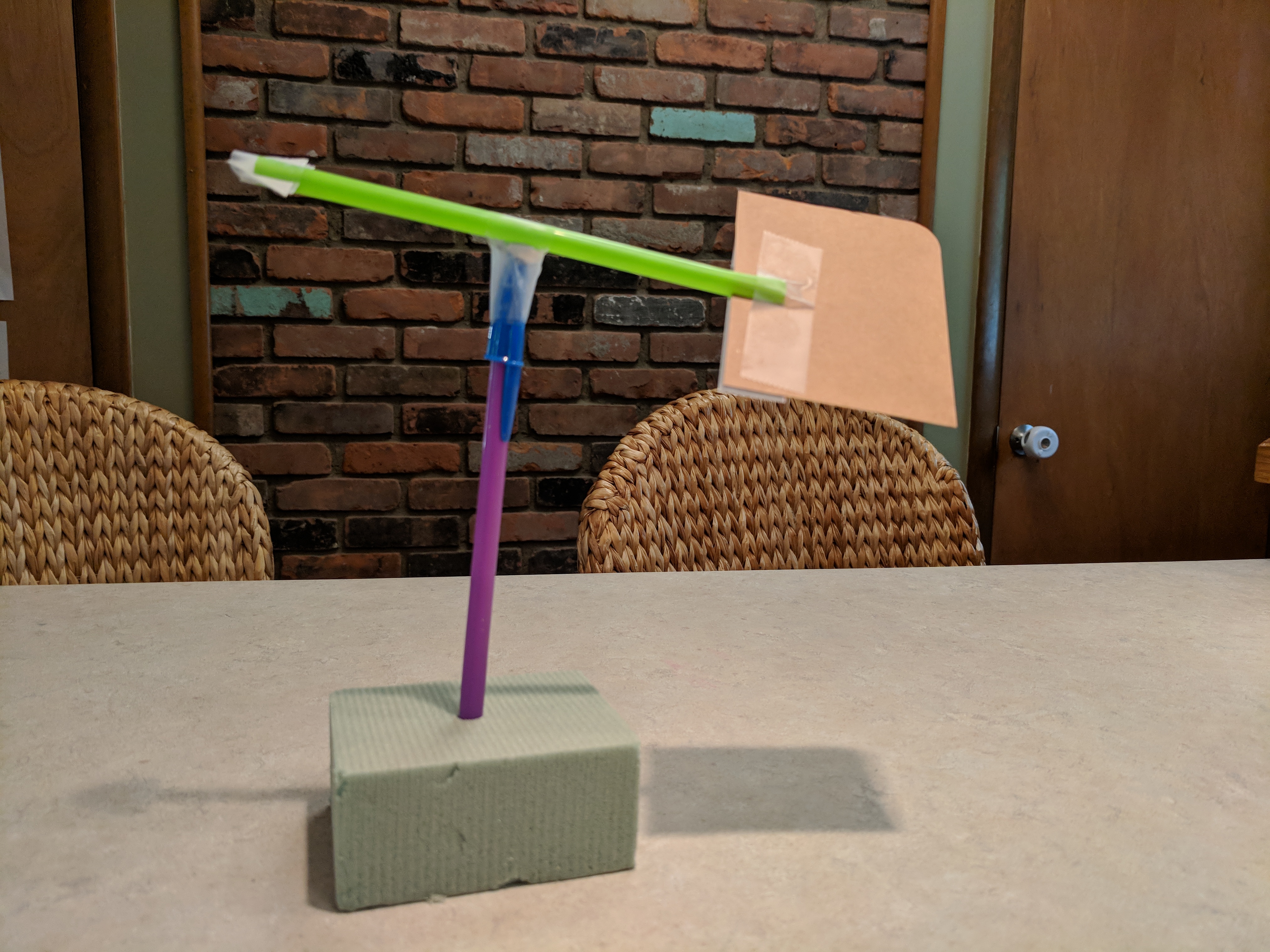 Math: The biggest surprise this week was the big smiles at math time. Singapore is definitely different for this momma to teach. However, I'm figuring it out on account of one little boy who is really seeming to take to it. Here is an example of an activity scheduled (in the Bigger guide) to go along with a math lesson in Singapore 2a. We had to show how the groups came together ("bonded") to make a whole. We also took this example to discuss fact families.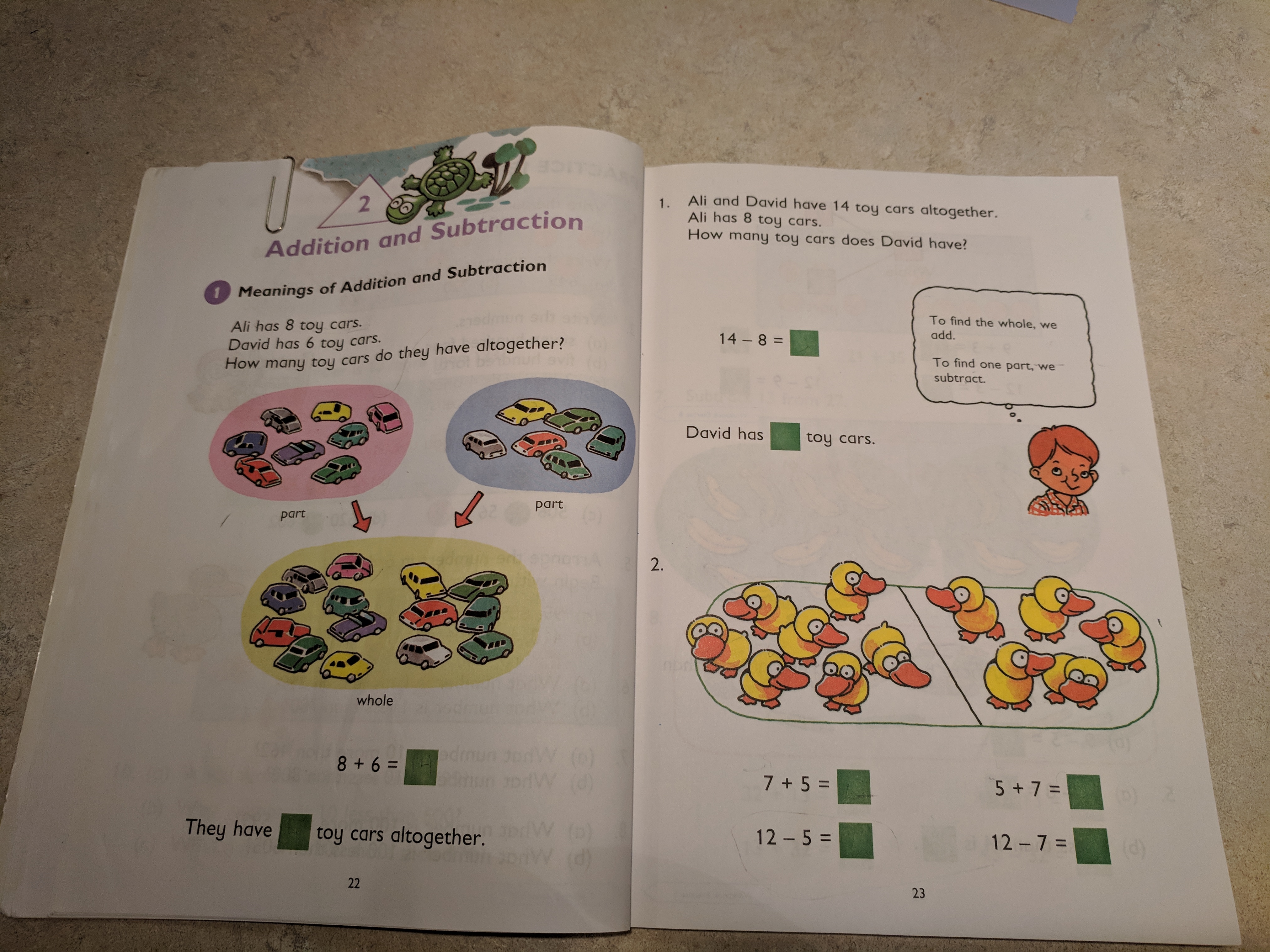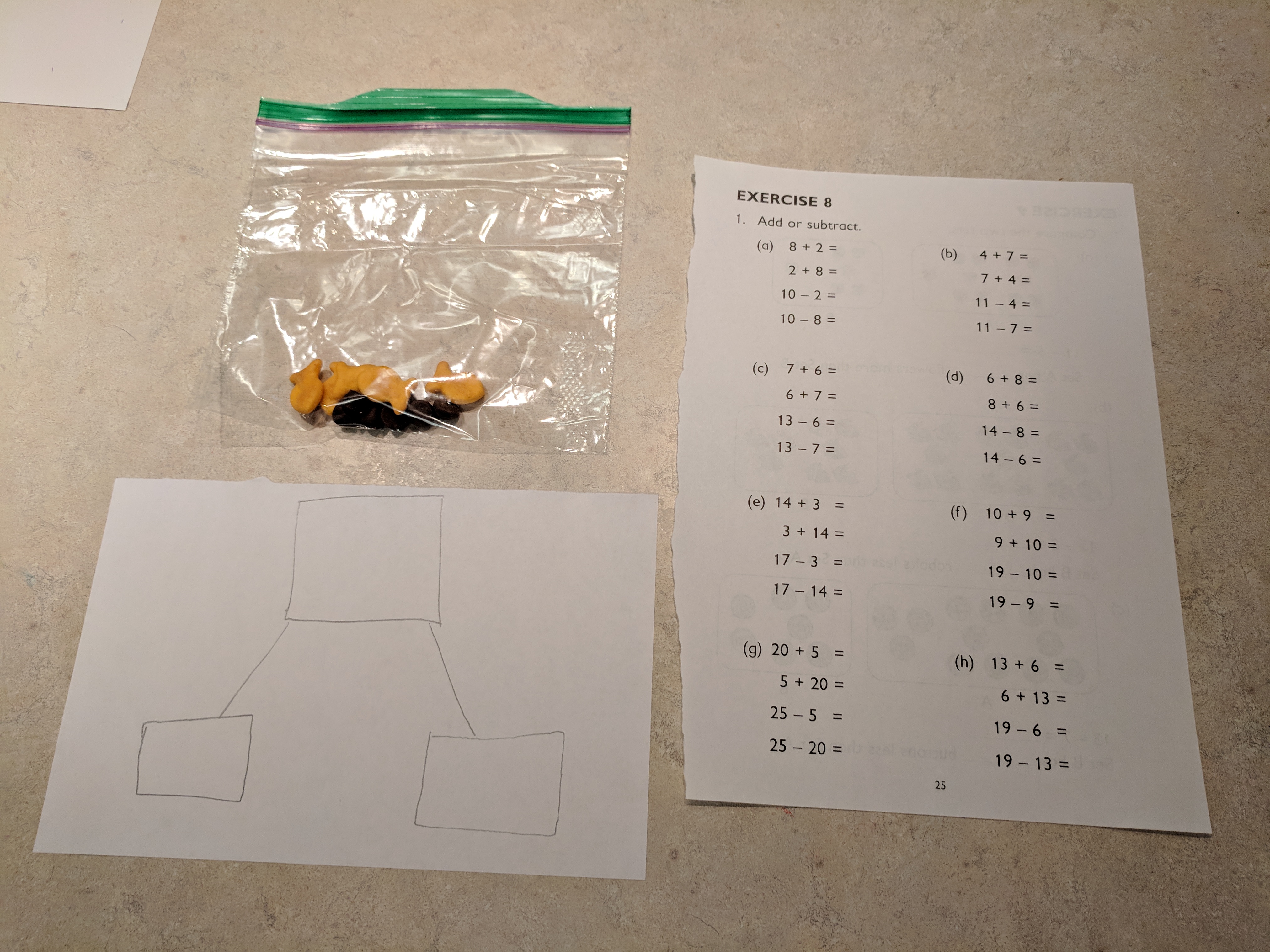 History: We opted not to do the Art activity in the Beyond guide due to the shortened week. Craft projects aren't my son's favorite so I trim those if I need to trim something. He is, however, LOVING his Master Books course and doesn't mind the drawings/projects there at all. This week, we talked about maps and he made a blueprint of our home. This was conceptually challenging to him at first. We had to go outside, see the shape of the house and label "front" on his map. Then, he took it from there. I have decided to slow down the pace of My Story just a bit because he is enjoying it so much. Previously, I had planned to combine assignments.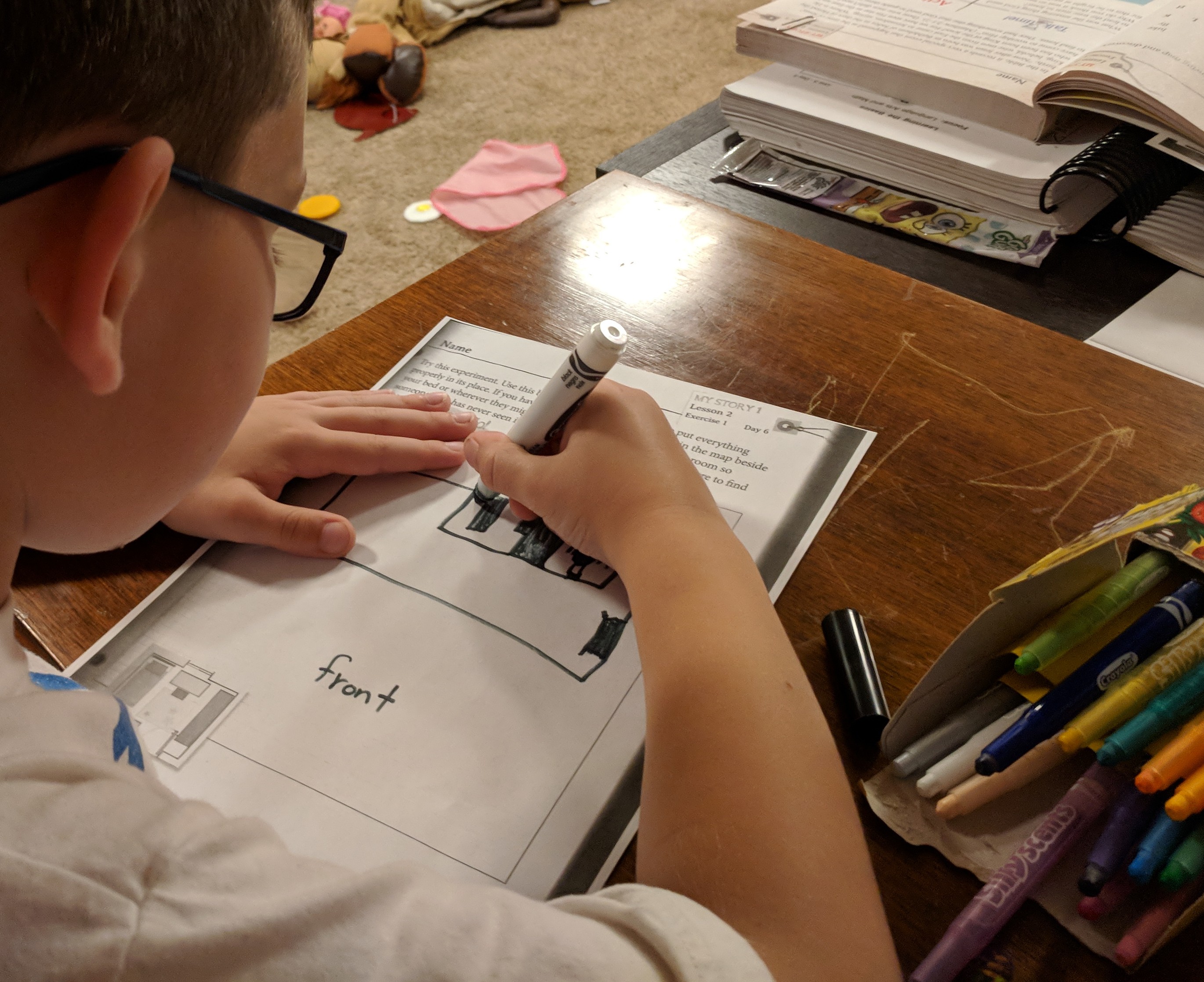 Poetry/Reading: This week we decided to switch up the way we do poetry. The change is two-fold: when we do it and what we do. The scheduled activities in the Beyond guide just weren't working. I give something a good three weeks before I make adjustments and we've reached that limit. So going forward, we plan to do music, artist cards and poetry at the lunch table. As I predicted at the start of the year, the poems in Beyond aren't really what I'm after for poetry time. Thankfully I had my extra book of poems ready to go.
Still enjoying our BJU Distance Learning courses in Bible and Spelling! Nothing much new to say about those. Overall, starting to feel like we're settling in nicely for the year. It's a great feeling…but I know it will come and go and come back again. Hope this look at our week was helpful to you. Please let me know how things are going in your homeschool and let me know if there are questions you think I can answer for you.