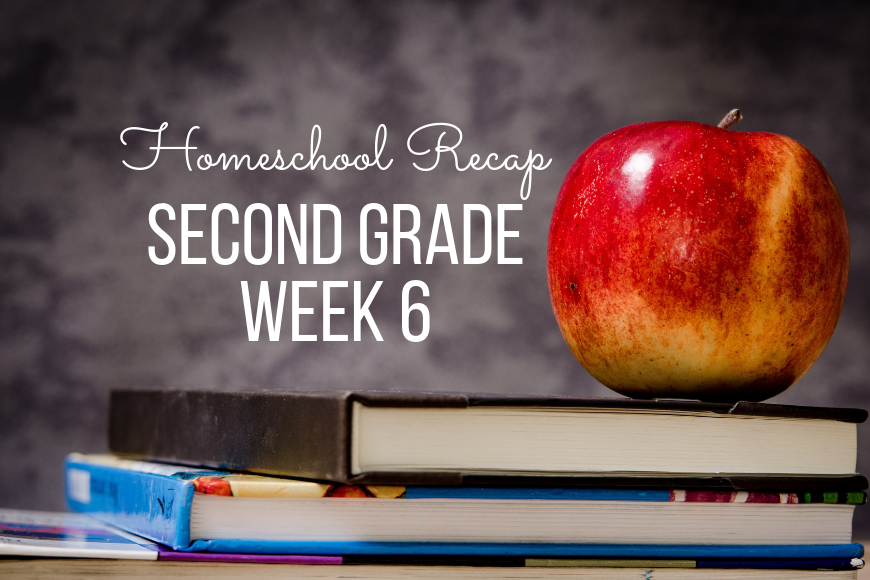 Homeschool Recap: Beyond Little Hearts Unit 6 & More!
Fall has come to our neighborhood and we are LOVING it! It is harder to focus on school work inside, so we've taken it to the great outdoors! I have to say that is one of my favorite parts of homeschooling – getting my kiddos some fresh air any time we feel like it! Hope you enjoy a look at Week 6 in 2nd Grade!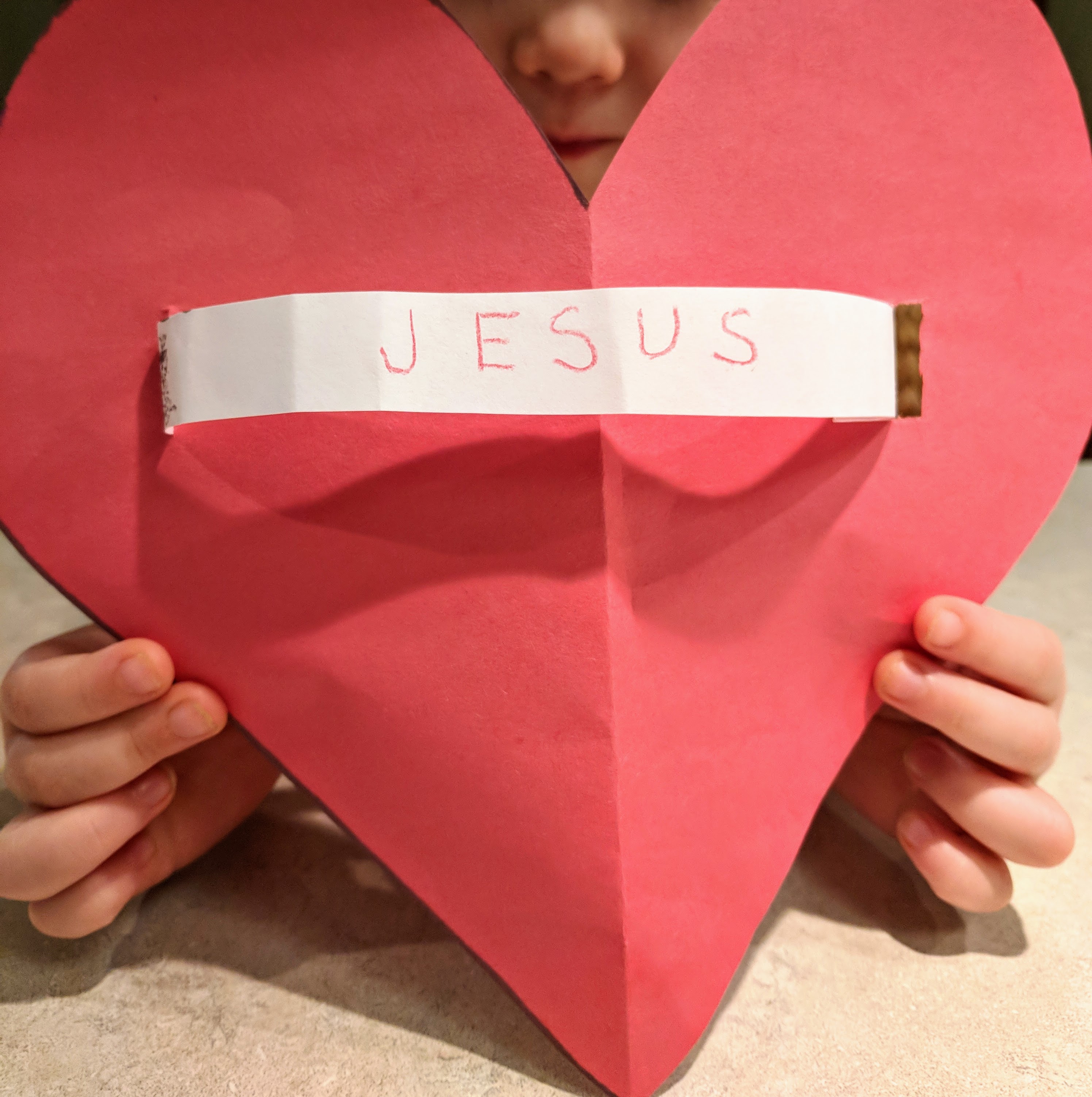 History: I really enjoyed talking with the kids about how important it was to the Pilgrims that their children knew how to live for the Lord and follow Him. We had some great talks this week about how it was hard for them to leave behind friends & homes in England, then more friends and homes in Holland, to find a place where they could teach their children as they were led. We sang the Wordless Book song as we played with our heart craft this week from the HOD guide.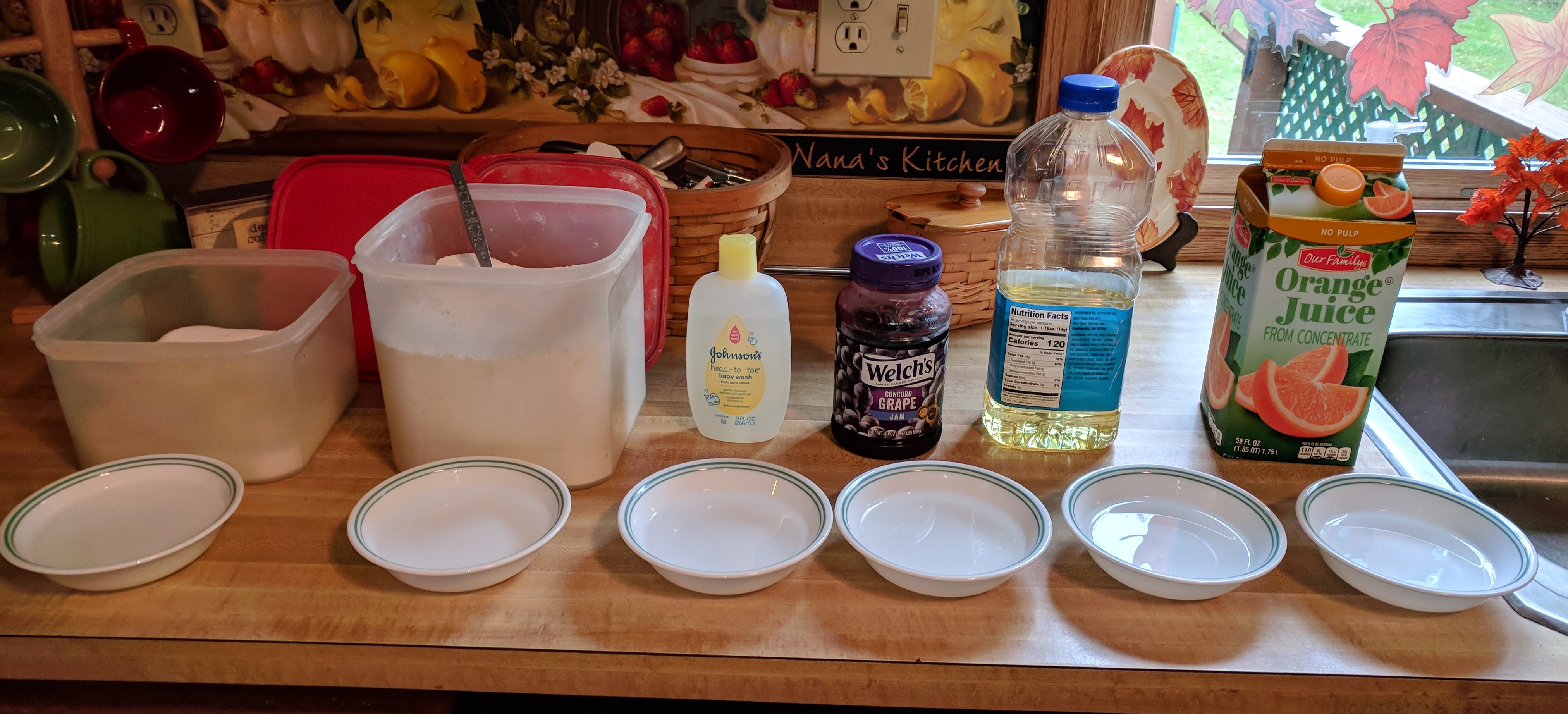 Science: We took science on the road to Nana's house this week to learn about solvents, solutions and mixtures. We discussed the different conditions that altered our results (warming up the solution, adding more solvents, etc.) and had fun raiding Nana's fridge 🙂 . This experiment was not from our core curriculum, REAL Science Odyssey. My son really loves the Usborne science supplements I picked up and he chose this activity from Science with Water. We also did a second experiment from that book dealing with buoyancy. We also had fun learning about cargo-packing a ship. I wasn't quite sure how this experiment went along with the others in Science with Water, but my son loved it and could verbalize what he learned so all is well.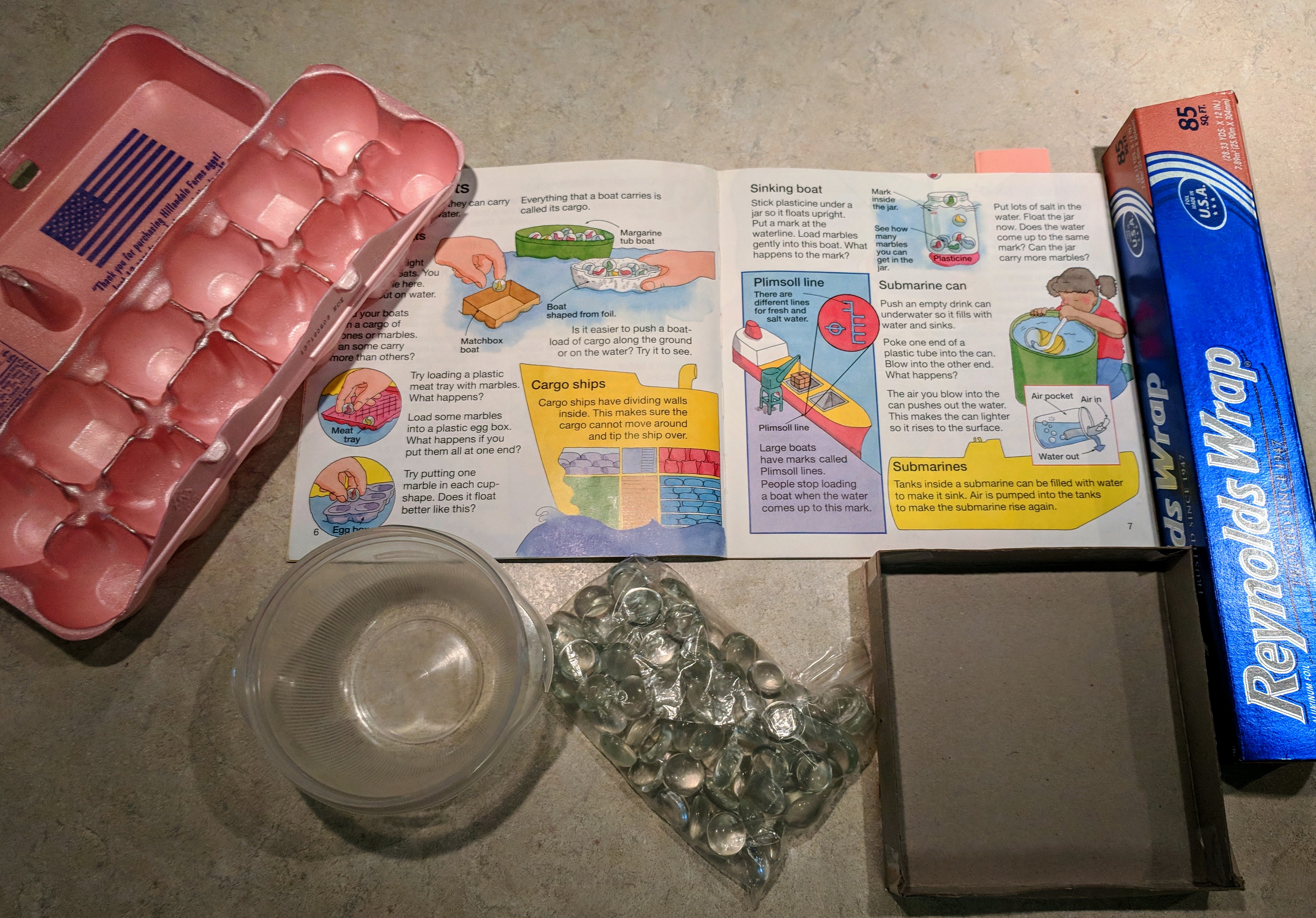 Math: So I just found out that one of the reasons the Singpore books are printed in black and white is that teachers motivate students by allowing them to color pages when work is done well. Often time, there are math problems written on drawings of fish, cupcakes, books, etc in the exercises. When the child gets the problem correct, he/she can color the object. I thought this was an interesting reward system, so I suggested it to my son. WINNER! We didn't do it this week, but he asked if we could start soon. I never would have thought he'd find that so appealing and motivating. But again, I'm just the mom 😉 . And I would just like to give another shout out to the simplicity of the activities in the Bigger Hearts guide (HOD) for Singapore 2A/B. Here we are sorting snack crackers into bags of 10 to learn borrowing.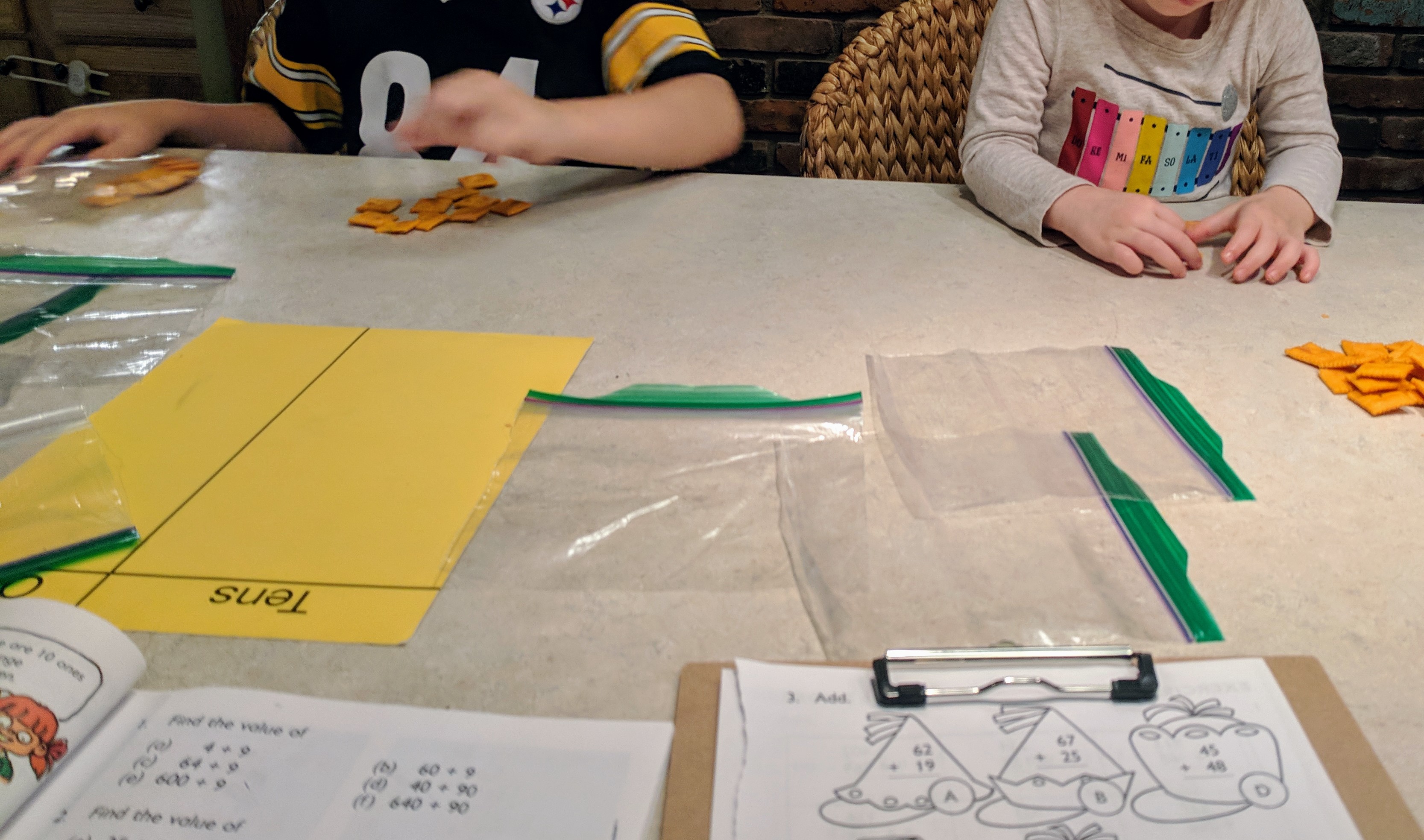 Handwriting/Writing: I've decided to back off a bit on our plans for HW/Composition. We are going to hold off on Evan-Moor Paragraph writing for this year, I think. I had planned to do the Super Sentences book as part of our handwriting time, eventually moving on to the paragraph book. However, I have moved that to Language Arts time and once that is done, I do not plan to move on to paragraph writing. I am considering another plan for LA and will get to that in another post. For HW time, we will continue TG&TB Handwriting 3, which we are loving, and verse copywork. We will probably reduce HW down to just 3x per week. Stay tuned.
Pretty much the only things I haven't felt the need to tweak are Bible, Spelling and Math. I'm thankful that at least a few things I planned actually work as expected 🙂 . I know you've all been there.