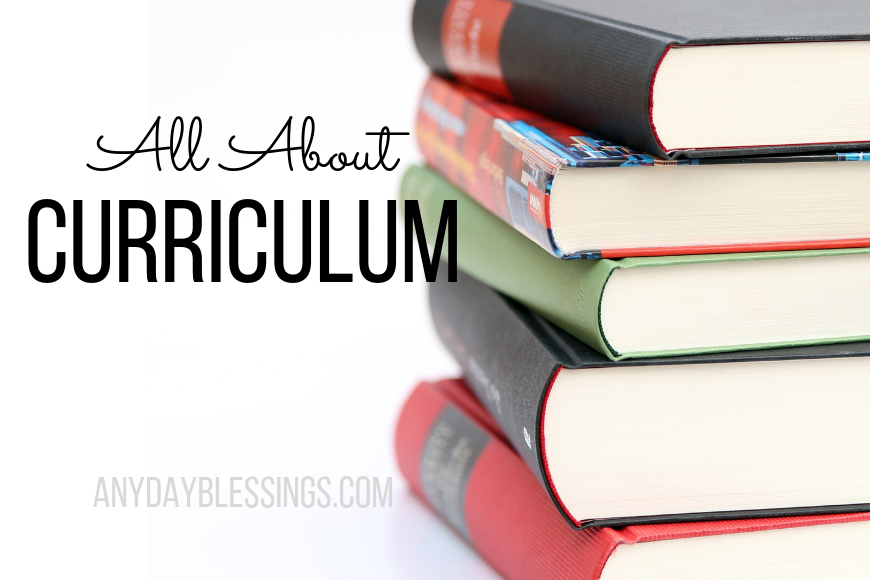 Comparing Curriculum: An Ongoing Project
Hey all! I just wanted to make sure you all know that I've started making homeschool curriculum comparison videos on my YouTube channel. I realize not everyone who follows me here is also following me there. While you may prefer written reviews, I at least wanted to let you know. It will be some time before I can do similar blog reviews to post here.
In addition to the comparison videos, I recently conducted a subscribers' survey to determine what additional content people would enjoying seeing. If DITL (day in the life)/VLOG style videos interest you, there will be some of those popping up from time to time, as well as some frugal living/debt-free videos. However, the bulk of my channel content will be about curriculum reviews, how we use it and the like.
Here is a list of the curriculum comparison videos I have up and running now (more to come). To view video, just click the link with the title you'd liket to watch. For your convenience, I've listed the resources shown in the video below the title listing. You can find out more about those resources by clicking the publisher name and heading to their websites.
Homeschool History Curriculum Comparisons video
– Master Books: My Story
– Christian Liberty Press: History for Little Pilgrims, American Pioneers & Patriots, Stories of the Pilgrims and Boys and Girls of Colonial Days
– Notgrass History: Our Star Spangled Story
– BJU Press: Heritage Studies 1
Comparing Levels Yellow & Orange LLATL (Learning Language Arts Through Literature) video
Homeschool Language Arts Curriculum Comparisons video
– Master Books: Language Lessons for a Living Education, Level 3
– BJU Press: English 2
– Common Sense Press: Learning Language Arts through Literature, Yellow
Homeschool Math Curriculum Comparisons video
– Singapore Math: Primary Mathematics, US Edition, Level 2a/2b
– Master Books: Math Lessons for a Living Eduction, Level 2
– BJU Press Math
And coming soon (hopefully this week!)….A requested comparison video featuring Heart of Dakota and Memoria Press, especially for early learners. I will continue updating this post as I make future videos, so please be sure to subscribe and follow me on social media!
Are there videos you would like me to make? Just leave me a comment with what you'd like me to share!