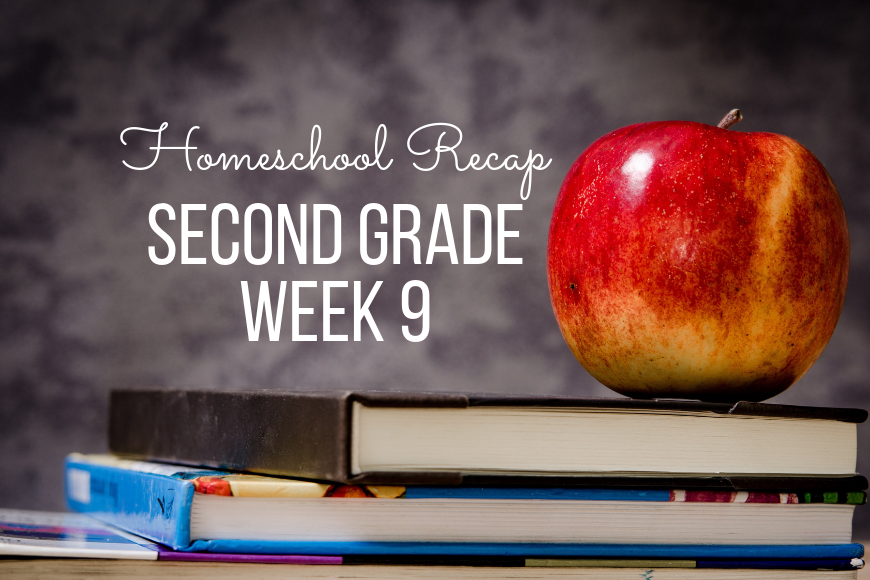 Homeschool Recap: Beyond Little Hearts Unit 9 & More!
I tried some new things this week. Some took, some didn't. Let's see what our favorites were from Unit 9!
History: I was looking for a few more fall/Thanksgiving themed things to do as we study the Pilgrims and the first Thanksgiving. I stumbled across another blog, Farmhouse Schoolhouse, that has some terrific ideas! Definitely check her out, especially if you like the My Father's World style. I picked up some of her book picks to go along with our HOD history reading and plan to do some of the activities from her blog.
Reading: This week we decided to use one of the BJU Booklinks for my son's reading lessons. If you aren't familiar with them, I did a flip-through video on my YouTube channel awhile ago. I loved the change of pace and the hands-on activities. I really thought it would brighten up my son's attitude about reading. Initially, it did help. But by Day 3, the story just lost his attention and he didn't care to continue it. Normally I would have had him finish the book so as not to get a "quitter" mentality. However, since the lessons were alot more work for me and yielded me little help with kiddo motivation, I set it aside and went back to our BJU Press reader. He doesn't love it, or even like it some days, but he does it. Sigh. So that's just where we are. For what it's worth, I think the Booklinks are fantastic and would highly recommend them to anyone. I think this particular story was just not right for my son and we plan to try another Booklink at the end of the school year.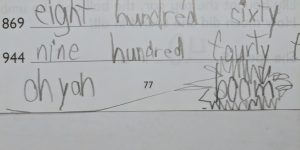 Math: Just two more weeks until the much anticipated multiplication chapter! He is just doing so well with Singapore. No more math tears (yay!) and I get these little happy messages of confidence regularly. I was a little surprised that during our measurement review chapter we didn't cover standard measure, just metric. I do have the US Edition, so I just found it odd. No biggie. I just added it in.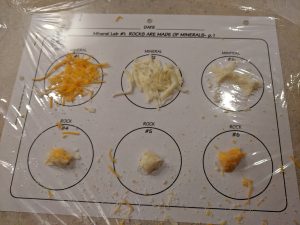 Science: We moved on to a study of rocks. The RSO activities are just a life-saver when a low-prep mom has experiment-loving kiddos. This week we discussed minerals and their characteristics. We practiced making our own "rocks" out of various types of cheese I had in the fridge and tried our hand at crystal formation (a la rock candy). The crystals took awhile to grow so you'll have to wait until the next post to see how that came out. But here was the experiment setup. As you can see, super easy to make your own rock crystals.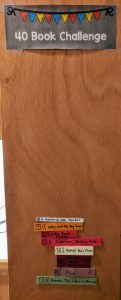 On a side note, have any of you tried the 40 Book Challenge? I saw a resource packet available for sale on Teachers Pay Teachers, but decided to just do something similar on my own. I found a cute little printable sign, colored it and cut out little colored strips of paper to decorate like book bindings. As my son finishes a book, we write the title and stick the paper on the "stack" to show his progress. When he tops his stack at 40 books, he'll get a special LEGO prize 🙂 . This is how I'm getting him to read some of the HOD Emerging Reader suggestions. I am also allowing him to pick some of his own books for this list.
Well, that's a wrap for Week 9. If you are using HOD Beyond Little Hearts, I'd love to hear from you in the comments with success, tweaks and other tidbits!