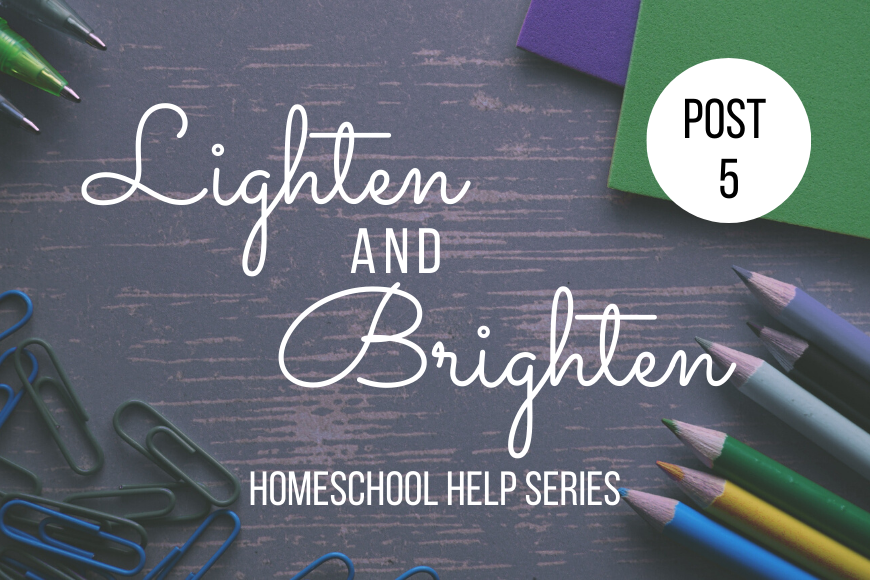 Lighten and Brighten Series #5 – Djeco Modeling Dough
This series is dedicated to the mama who may have discovered that she has either planned too much/too little or has not included enough variety/engaging activities in her homeschool lesson plans. Follow along as I show you ways that you can lighten your load without compromising learning while adding in some truly awesome extras!
Now, I hear you. If your load is heavy, why am I suggesting that you ADD something?! Well, I am actually going to offer suggestions for both replacing time-consuming (or otherwise challenging) things and including resources if you are currently left lacking at the end of your homeschool days. Hopefully, you'll find something helpful in this series that will bless you and your family.
You may have noticed a bit of a break in my Timberdoodle reviews. Well, that is because Timberdoodle is one of my go-to places for Christmas gifts for my kids. So the next several reviews you see were all Christmas gifts! (The product in this review was not, but I just found it after Christmas…..so it was like the gift that was given twice, ha!!) So let's get into today fun find, Djeco Modeling Dough Prints and Shapes.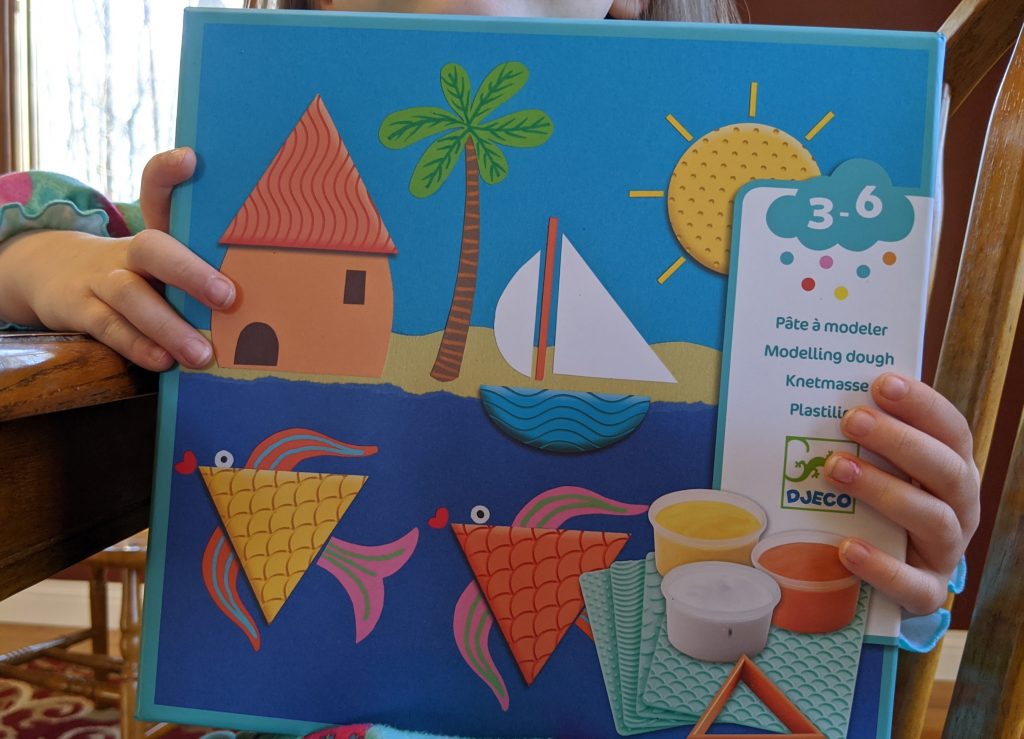 As part of the Timberdoodle Kindergarten Package, this fun little set is recommended for ages 3-6. I used it with a 4 year old for this review. And just so you know, all the goodies I got from Timberdoodle in this review series were on my kids' wish lists that they made. We always have a Timberdoodle wishlist going here at this house.
The first thing I noticed about this Djeco set was the sturdiness of the package. I am sure my kids aren't the only one who excitedly rip boxes (and thus the storage container) to shreds. This box can stand up to many years of excited kiddo playtime. The four activity cards are just as well-made. The cardstock is thick and brightly-colored with a matte finish. The dough is very soft and easy for little hands to squish, roll and smash. The consistency most reminds me of homemade play dough, but without the stickiness. There was one thing I did notice with the dough that is worth sharing. We played with it on the dining room table and it did stick quite a bit to the wood. I was able to get it off with some firm scrubbing, but I opted to use some wax paper for future play. Similarly, the dough did seem to leave residue on the cardstock mats, also. It also required some firm rubbing and buffing to get it off. No big deal in either case.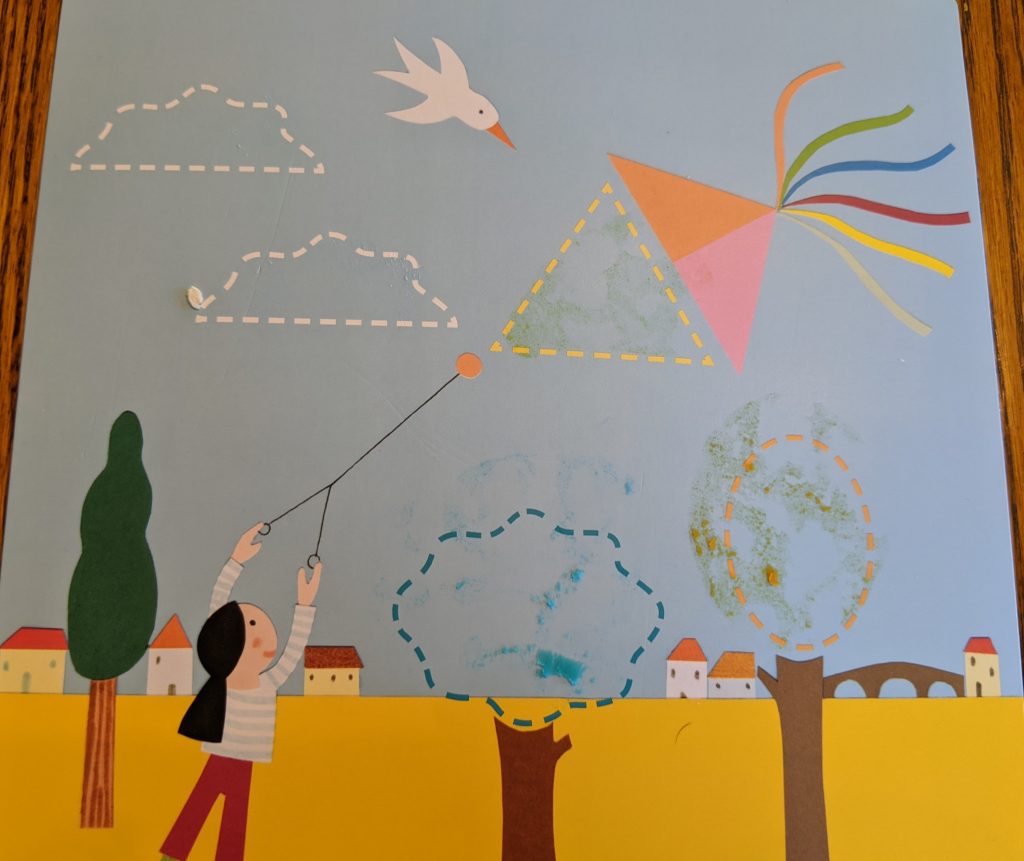 Now let's talk accessories. There are several texture plates, cookie cutters and a kiddo-safe dough knife. I think the texture plates are the coolest and definitely the thing that puts this set in a level above other similar products. I was also delighted to see there was an instruction booklet included. Most of these type of sets are just free play, which is completely fine and is also possible with this Djeco set. However, it is nice to have an activity that allows for independence. My daughter was able to follow the picture directions in order to complete two of the design mats on her own. I did the first one with her and showed her how to "read" the instructions. She was so happy to do it "by herself."
Before I wrap up this review, I have to share with you all the ways to incorporate this fun little gem. Some of the learning opportunities include:
– Fine and gross motor skills practice
– Art appreciation and terminology (symmetry, texture, composition, etc)
– Shapes/Geometry practice
– Visual perception development (seeing shapes in environment)
– Creative expression (creating with shapes)
– Following "written" directions independently

If you have used this Djeco set, please stop by the comments to share your learning ideas. I love hearing from my readers!