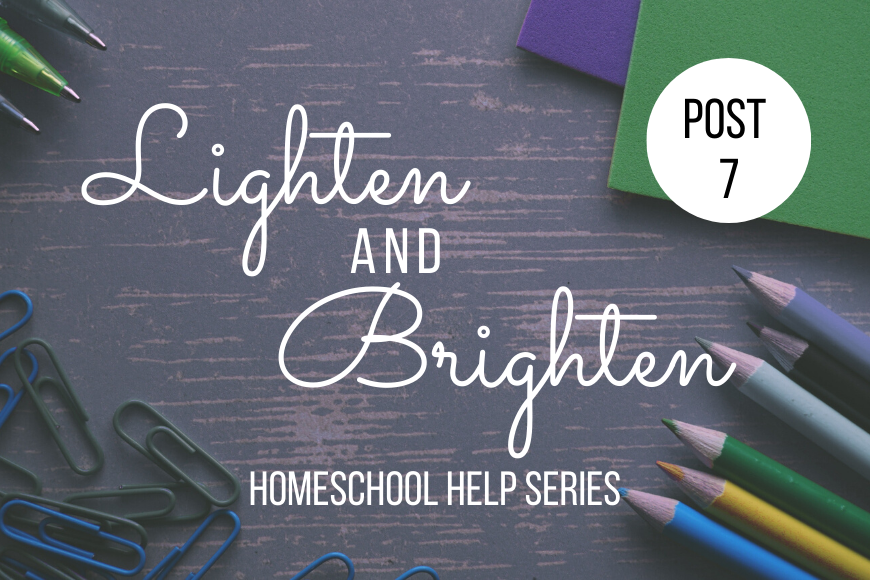 Lighten & Brighten Series #7 – Gravitrax
This series is dedicated to the mama who may have discovered that she has either planned too much/too little or has not included enough variety/engaging activities in her homeschool lesson plans. Follow along as I show you ways that you can lighten your load without compromising learning while adding in some truly awesome extras!
Now, I hear you. If your load is heavy, why am I suggesting that you ADD something?! Well, I am actually going to offer suggestions for both replacing time-consuming (or otherwise challenging) things and including resources if you are currently left lacking at the end of your homeschool days. Hopefully, you'll find something helpful in this series that will bless you and your family.
There's always a gift on Christmas morning that your kiddo can't wait to tear into. In 2019, that toy was this Gravitrax set from Timberdoodle. It was on my son't wishlist for quite a while and I was thrilled to be able to put it under the tree this year. I will let you see inside the kit and tell you why I think this could replace the typical science lab kit.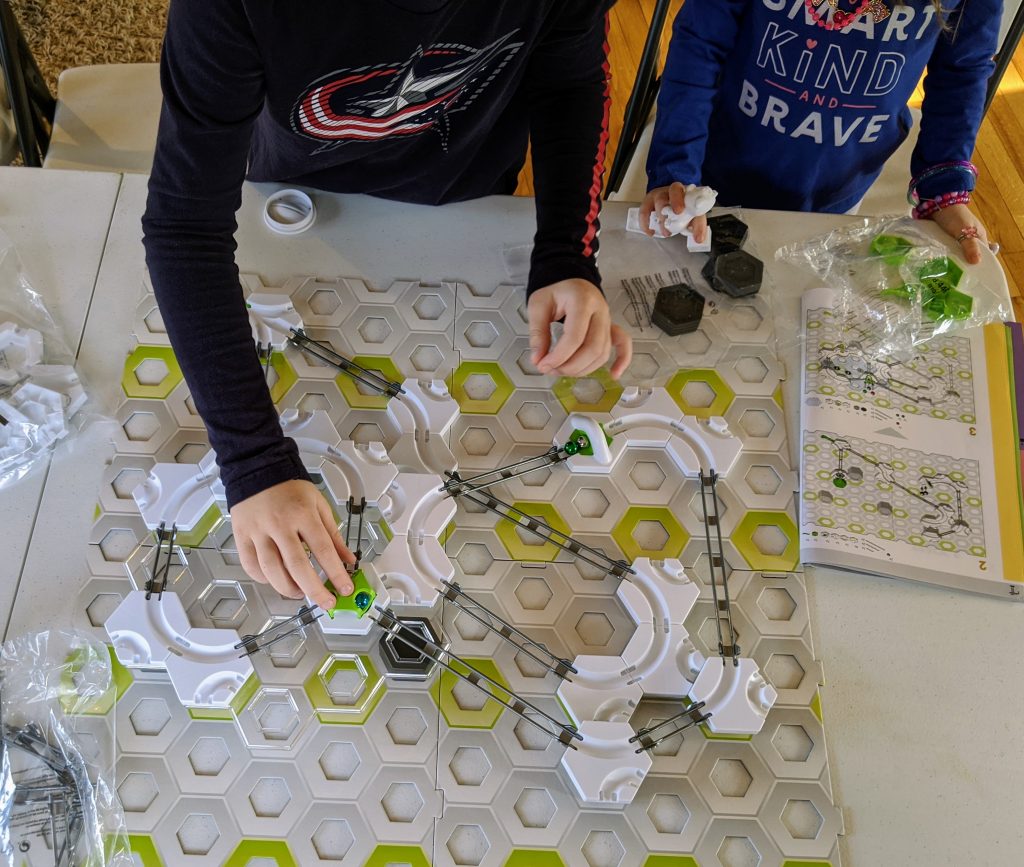 I'm going to skip over the obvious pieces-parts of the track, marbles and such and get right to the gold of Gravitrax – the guide books. (Don't worry, I'll talk about the piece-parts in a bit. I'm just super excited to tell you about the booklets!) There are two books that come in the kit. One is the typical picture assembly guide to build different configurations. My son needed a little help deciphering the way the guide represents 3-D images, but other than that, he dove right in and started building independently. He did have a "quality control" inspector as a sidekick, however 😉 .
The other booklet is full of lesson integration ideas. Again, Timberdoodle has chosen a product that goes up a notch in providing enrichment and help to the homeschool family. Certainly you can incorporate other marble runs and the like to help illustrate concepts in physics (kinetic energy, force, mechanics, etc.). However, wouldn't you love to get the fun kit AND the concept review done FOR you?! Both my hands are raised on that one! We've just gone from toy to science lab kit….and my son doesn't even know it. Ding, ding, ding! AND, when he takes the building guide and goes off to play on his own, you may just hear him rehearing the lessons concepts you discussed with the kit. That, my dear homeschool mama, is like gold.
As promised, I am going to go back and let you know about the components of the track. First of all, the quality ranks right up at the top with the other Timberdoodle goodies I've used. The box is sturdy and good for multiple reopenings and storing. I was really impressed that the plastic track lift pieces stack well together and don't slide off each other. Other sets we've bought had pieces that didn't fit together so snugly. That isn't to say they are hard to disassemble, because they aren't. However, they remain well in place when constructed.

The marbles are tiny and shiny. Toddler Alert! They will be appealing to little hands and mouths so be aware if you have a little observer. The track board is made of thick, sturdy cardstock and has punch-out holes to provide more stability for the track lift pieces. This design gives stability to the entire track. As a bonus, you are left with a lot of cardstock punch out hexagon "coins." We gave them to my daughter to play with and discovered we could have skipped all her Christmas gifts and just handed her those pieces. Even though you don't need them for the Gravitrax set, we kept them so little miss could get her surprise pieces when little dude wants to build a track. It will be a good way to keep her busy so he can build in peace.
So what was your Christmas hit this year? Can it double for awesome hands-on lessons during the homeschool day? Let me know about it below.